Wolfgang Zeitler
Specialised in Criminal Law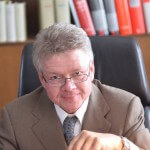 I protect your rights!
Available 24/7 – if urgent, call 49 (0) 172 231 34 89
Trust
Exceptional expertise concerning your rights and dispensation of justice
Exclusive practice of criminal law
More than 20 years experience as a criminal defense lawyer
Protecting the rights of my clients
Legal Fields
Homicide, Manslaughter and murder
Medical law
Drug Act
Fraud
Tax-related crime
Sexual crime
Gang crime
Organized crime
Youth delinquency
Penal execution
Infringements of the regulations
Traffic violations
As well as experience in all areas covered by the German Penal Code.
Services
Psychology of criminal proceedings
Hired- and court-appointed defense
Networking with numerous colleagues
Guarantee of base holder defense of co-offenders
Besides judges and public prosecutors, I have come across a lot of experts, psychiatric experts, psychologists, crime scene experts and other specialists in crime-related questions and criminal-intertwined fields.
Territory
I am at your service in Essen, Velbert, Wuppertal, Solingen, Mettmann, Heiligenhaus, Remscheid, Mühlheim, Oberhausen, Duisburg and other cities in North Rhine-Westphalia and everywhere in the Federal Territory.
The result counts! Trust me!